Podcast: Play in new window | Download (10.9MB)
Subscribe: Apple Podcasts | Google Podcasts | Stitcher | TuneIn | RSS | More
This CX Mini Masterclass explores the key components of a successful CX program. There might not be a one-size-fits-all approach for CX management, but there are common threads among global best practices. Special guest Ben Motteram takes listeners through the 7 foundational components of a best in class CX program. If you are setting up, reshaping or refining a CX program in your organization, then this episode is for you.
Insights from a special guest
Ben Motteram is a customer experience specialist based in Melbourne with over 20 years experience developing and implementing customer acquisition and retention strategies within some of Australia's largest organisations. Through his consulting company, CXpert, Ben now assists clients in areas such as CX strategy, Voice of the Customer, and employee engagement. In December 2018, Ben was the only Australian named on a list of global thought leaders to follow on Twitter and his blog has been independently recognized for its insight on all things CX.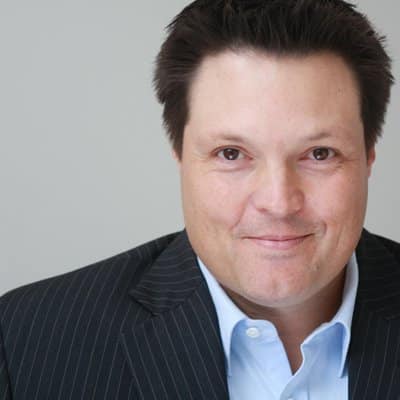 This episode was Ben's second guest appearance on the show. If you missed his first Mini Masterclass episode on CX Strategy, be sure to check it out here.
Foundations of a CX program
Normally I provide a synopsis of the episode in these show notes, but Ben has already created a stellar write up on his blog. And I'd encourage you to explore the rest of Ben's blog while your're there. It's packed with all sorts of other great gems and CX thought leadership. A truly fantastic resource for any CX professional.
Want to keep learning about CX?
If you'd like to checkout more of these CX Mini Masterclasses or listen to my longer format CX expert interviews, check out the full listing of episodes for this CX podcast.
And if you are looking to super-charge your CX skills and continue learning, be sure to check out CX University. They have a great array of CXPA accredited training resources available on a flexible monthly subscription plan. Use the code PODCAST10 to get 10% off your first month's subscription and support this podcast.
Decoding the Customer is a series of customer experience podcasts created and produced by Julia Ahlfeldt, CCXP. Julia is a customer experience strategist, speaker and business advisor. She is a Certified Customer Experience Professional and one of the top experts in customer experience management. To find out more about how Julia can help your business achieve its CX goals, check out her customer experience advisory consulting services (including employee engagement, leadership alignment and CX strategy) or get in touch via email.