Podcast: Play in new window | Download (32.1MB)
Subscribe: Apple Podcasts | Google Podcasts | Stitcher | TuneIn | RSS | More
Matt Prowse, director of Customer Experience at IAG, Australia's largest insurer, shares his experience leveraging positivity to rally teams around the customer. Matt (aka "the happiest man in insurance") and show host, Julia Ahlfeldt discuss the power of positivity, what it takes to get leadership support and how shifting a team's mindset can gear an organization to deliver exceptional customer experience. If you're seeking inspiration about how team positivity, customer insights and good news stories can be harnessed to create real change, then this episode is for you.
The happiest man in insurance
I met Matt at a conference last year. We were both speakers, and listening to him recount his work, I was struck by both his innovative approaches, as well as his energy and dedication to the customer experience profession. It can be easy for customer experience teams to get mired in the negativity of what's not working with the customer journey. But it's just as important to focus on the positive…and that's exactly what Matt has done.
Matt may be known as the happiest man in insurance, but do not be mistaken, Matt is all about substance. He is a seasoned customer experience professional, with a degree in marketing and a diverse, cross-functional professional background that he can pull from. Matt is a Customer Experience evangelist charged with bringing the voices of customers and colleagues into organisations through stories. In his current role he is helping Australia's largest general insurer IAG to be customer-led and data-driven through the creation of customer-centred routines, rhythms and resources. He has managed Customer Connection programs at organisations like FOXTEL, Rolling Stone Magazine, Sydney Morning Herald and most recently IAG.
Throughout his career, he's been a champion for the customer, and more recently he's become an advocate for positivity as a means to foster customer-centric change. Connect with Matt here:  www.linkedin.com/in/mattprowse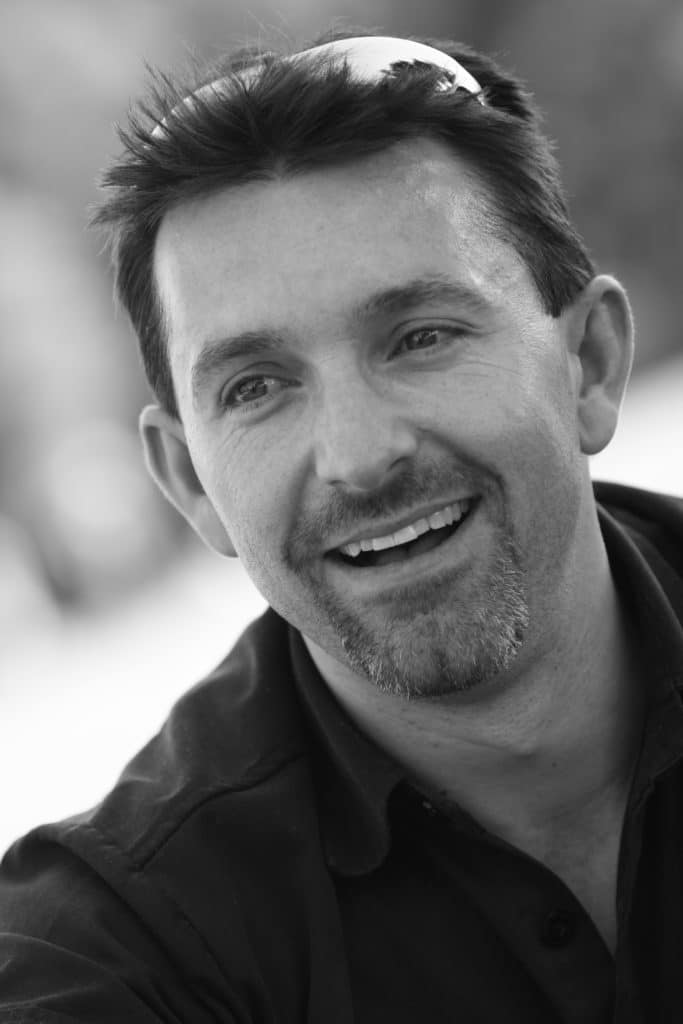 Shrugging off negativity
After working at FOXTEL, one of Australia's major media brands and being bombarded on a daily basis with negative news, Matt decided to turn a 180 and focus on the positivity, both in his personal and professional life. As Matt has written about, our brains are hard-wired to seek out negative messaging. But this negative messaging also suppresses our creativity, problem solving and ability to connect with others. To unlock the power of positivity, we have to change the way we communicate, and this extends to how we talk about customer experience.
Most Voice of Customer (VOC) programs are geared around opportunities for experience improvement. It's important for teams to understand which aspects of the customer journey need to be improved, but that doesn't mean those are the only messages that teams should focus on. To balance the positive with the negative, Matt started a program called "IAG with thanks", inviting senior leaders to call customers who had reported a positive experience and then engage with them about their recent interactions with the brand. Senior leaders can then send a personalized thank you to the front line team members.
You need engaged teams to deliver exceptional experiences
As Matt's "IAG with thanks" program gained momentum, it also opened up other opportunities for back office teams to connect with customers and teams directly supporting the customer. Rather than sending PowerPoint slides with survey results, Matt invites cross functional teams to see customer feedback firsthand and engage with the employees who are at the coalface of customer experience.
This approach has helped rally all teams around the customer and get everyone thinking about their contribution to the customer experience, regardless of how many degrees they may be removed from the actual experience. If you want to enable teams to design and deliver exceptional customer experience, you have to create this team cohesion, and Matt has achieved this through the power of positivity.
Laying the foundation
Matt has had incredible success engaging employees and bringing all teams closer to the customer, but he was very clear that there was some groundwork needed to get there. Here are some of his tips for CX leaders:
Garner senior leadership support by demonstrating results. Don't be shy in sharing these.
Leverage cross-functional champions within the business. In Matt's case, a senior leader from the communications team had a profound experience speaking to a customer and helped advocate for "IAG with thanks".
Invite teams to engage with the customer, but don't make this mandatory, or you'll risk it becoming a tick box.
Episode Sponsor

This episode was sponsored by CX University, a CX training company offering a broad array of CX learning options, including e-learning modules and CCXP practice exams. CXU is an accredited resource and training provider and their resources and they offer a flexible and affordable monthly subscription model. Listeners of this CX podcast can get 10% off their first month's subscription by entering the discount code PODCAST10 at checkout.
Decoding the Customer is a series of customer experience podcasts created and produced by Julia Ahlfeldt, CCXP. Julia is a customer experience strategist, speaker and business advisor. She is a Certified Customer Experience Professional and one of the top experts in customer experience management. To find out more about how Julia can help your business define customer experience strategy that delivers results, check out her customer experience advisory consulting services or get in touch via email. To hear other episodes of Decoding the Customer, click here.