Podcast: Play in new window | Download (28.6MB)
Subscribe: Apple Podcasts | Android | Google Podcasts | Stitcher | TuneIn | RSS | More
Ilenia Vidili, founder of the Smarter Crew, shares her insights on emerging consumer trends, including how mobile devices are transforming customer journeys, the importance of experience personalization and the role of tech in experience innovation. Ilenia and show host Julia discuss the balance between knowing your customer and not getting "creepy", how to use purpose to connect with consumers and tips for a winning mobile customer experience. Julia shares her theme for April's CX Mini Masterclass episodes, which will focus on navigating customer-centricity in challenging business environments.
Expert insights
CX professional need to keep a pulse on what's changing in the consumer world. It can be easy to get stuck in customer-centric transformation work, but we can't forget to keep our eye on the horizon. Doing this enables us to help our businesses (or clients) evolve for the future needs of customers. I spoke with Ilenia Vidili to hear hear thoughts about what trends are impacting the consumer landscape.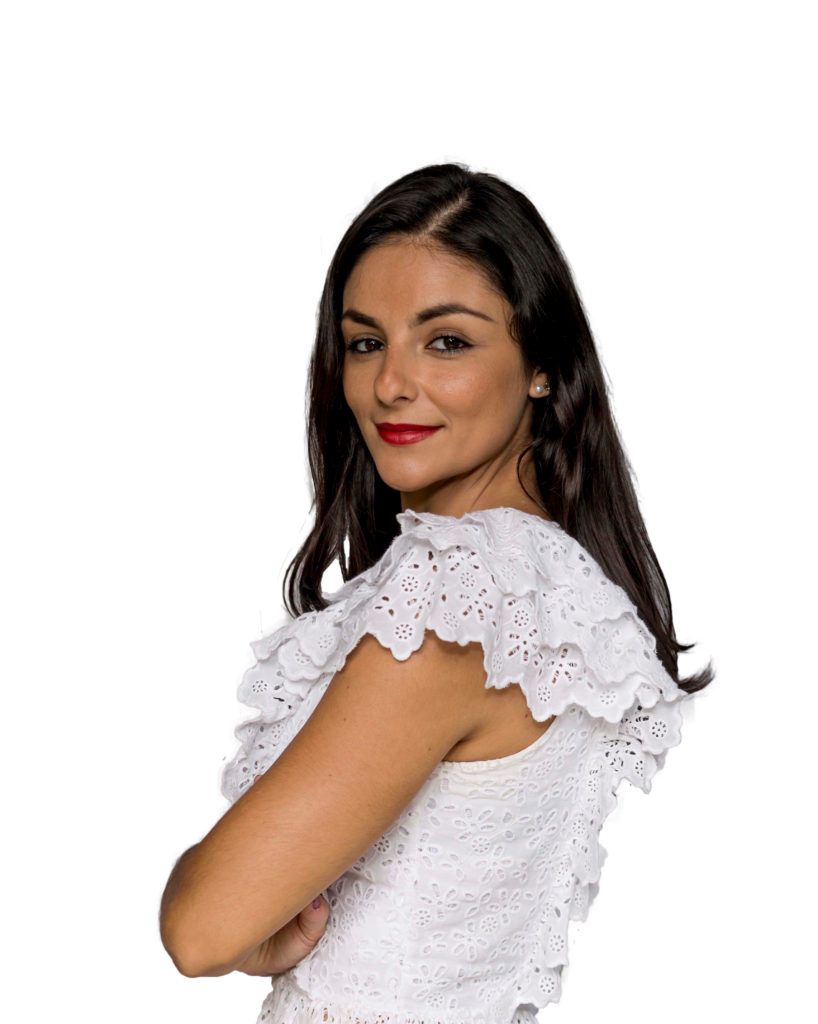 Ilenia is a consultant and trainer with extensive experience working in various multinationals and start-ups across different industries. Fascinated about strategies, brands and consumer behavior of the digital era, she believes that companies should start disrupting the way they interact with their customers. She also believes this will be the key that unlocks their future. She is the proud founder of The Smarter Crew, an innovative company that helps organizations make customer experience their competitive advantage
Key takeaways: consumer experience trends
During our conversation, Ilenia and I covered many different topics related to consumer experience trends. Here are some of the highlights:
Personalization is key – as consumer attention spans get shorter, brands will need to work harder to earn a share of consumer consciousness. One way to do this is to offer personalized content, communication, products, etc. This will not only help consumers feel important – something that most people subconsciously seek – but it also counter acts information overload and increases the likelihood that consumers will view what's presented as relevant and engage with it.
Brands need to build a real connection with consumers – trust is an important commodity these days. Brands can come and go more quickly, and organizations need to earn consumer trust. While it may seem simple and obvious, one of the ways to do this is to ask consumers about their wants and needs. Consumers are 62% more likely to buy from a company that asks their opinion. So not only does this generate valuable insights, but it also helps consumers feel connected with brands, which in turn builds trust.
Consumer expectations are on the rise – our always-on mobile culture has meant that customers expect immediate responses to questions and issues. This in turn means that brands need to have a robust strategy and plan for quick and responsive engagement with consumers, especially via social media. The good news is that brands can also use social media engagement to understand consumer wants and needs.
Technology presents huge opportunities – innovations such as facial recognition present major opportunities for brands to engage with, and learn from, customers. Apps such as Sephora's Virtual Artist app utilize facial recognition and augmented reality to deliver a fun and engaging customer experience. This also presents an opportunity for brands to learn about consumers' likes and dislikes based on their facial expressions, identify customers across digital and non-digital channels, and to more deeply understand the path to purchase.
A purpose vs a cause – while we shouldn't group all Millennials into one bucket, we can glean some broad brushstroke generational trends. One of those trends is that Millennial consumers prioritize knowing the truth. They want authentic communication from brands, and they seek to align themselves with brands that have a clear purpose. This is different from a cause, as purpose reflects a profound reason for being and permeates all aspects of the business, whereas a cause (often related to marketing and corporate giving) can be seen as superficial.
It all comes back to mobile
My conversation with Ilenia started an ended on the topic of mobile experience. This wasn't intentional, but the topic of mobile interactions is central to ANY conversation about customer experience these days. Mobile devices catalyzed the Age of the Customer, and have continued become more deeply entrenched in our consumer journeys. Getting the mobile experience "right" is not an option, it is a requirement for the future success of any brand.
Ilenia shared some insights on how organizations can get mobile "right", citing research from a study conducted by Google. This study showed that key moments for mobile engagement include those when consumers are looking to know, go, buy, and do. Google calls these micro moments, and they are loaded with intent, context and immediacy. Know moments reflect when consumers are in research mode. Go moments reflect when consumers are quickly looking for something relevant. Buy moments are when a consumer is in purchase-mode. Finally, do moments are when consumers are looking to solve or do something (e.g. search "how to fix my washing machine").
These micro moments are the new battlefield for businesses. During these moments, brands need to be present, useful and quick. The organizations behind these brands will have to anticipate these moments and be ready to respond with helpful engagement or content. Doing so will help them earn the trust of the next generation of consumers.
Episode Sponsor

This episode was sponsored by CX University, a CX training company offering a broad array of CX learning options, including e-learning modules and CCXP practice exams. CXU is an accredited resource and training provider and their resources and they offer a flexible and affordable monthly subscription model. Listeners of this CX podcast can get 10% off their first month's subscription by entering the discount code PODCAST10 at checkout.
Decoding the Customer is a series of customer experience podcasts created and produced by Julia Ahlfeldt, CCXP. Julia is a customer experience strategist, speaker and business advisor. She is a Certified Customer Experience Professional and one of the top experts in customer experience management. To find out more about how Julia can help your business define customer experience strategy that delivers results, check out her customer experience advisory consulting services or get in touch via email. To hear other episodes of Decoding the Customer, click here.