Podcast: Play in new window | Download (Duration: 22:07 — 20.9MB)
Subscribe: Apple Podcasts | Google Podcasts | Stitcher | TuneIn | RSS | More
In 2016, the South African telecommunication firm, Cell C, hired Michelle Beetar as their first Chief Customer Officer. A year into her new role, I had an opportunity to speak with Michelle about her experience, progress to-date, what she's learned, and her tips for others stepping into senior CX leadership roles.
Michelle has been striking the balance between driving incremental improvements to the journey, and rallying the entire organization around a unified CX strategic vision.
She refers to the continual journey improvements as "moving the boat forward". Michelle meets with her team on a weekly basis to celebrate the wins, discuss challenges, and make plans for next steps. This approach enables her to keep her team focused and motivated as they drive ongoing experience improvement efforts.
During her first year, Michelle also made it her mission to establish a "common language" for Cell C's customer experience. She started by mapping the customer journey life-cycle, and has used this as a focal point for fostering awareness across the organization, driving departmental accountability, and measuring performance. As Michelle says, "customer experience is everything", and a unified understanding of the customer journey has improved cross-functional collaboration towards common goals.
While Michelle will be the first one to tell you that there is still much work to be done, Cell C is already seeing results. NPS scores have improved steadily since the appointment of the organization's first CCO.
Michelle shared many more insights that I hope will serve as inspiration for those who are championing the customer mandate within their organization.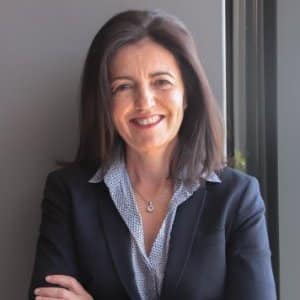 Michelle Beetar, Chief Customer Officer at Cell C
Decoding the Customer is a customer experience podcast created and produced by Julia Ahlfeldt, CCXP. Julia is a customer experience strategist, speaker and business advisor. She is one of Southern Africa's foremost experts in Customer Experience Management. For more information about Julia's services, click here. To explore other episodes of the podcast, click here.