Podcast: Play in new window | Download (20.8MB)
Subscribe: Apple Podcasts | Google Podcasts | Stitcher | TuneIn | RSS | More
Energy industry expert, Chris Ahlfeldt, shares his insights on how the energy industry is handling customer-centricity and the world of empowered consumers. Chris and show host, Julia, discuss how the electricity industry is changing, what this means for consumers, and how organizations are evolving (or not!). If you're looking to understand how CX is playing out in the energy industry and other highly regulated markets, or want a window into how non-CXers are facing customer-centric change, then stay tuned.
Customer-centricity in a unique context
Electricity is the silent enabler of business, governments and most aspects of our lives. If you've ever experienced a power outage, you'll know exactly what I'm talking about. We often take electricity for granted, and don't think about it, until it isn't there. Historically, electricity has been supplied by large power producers and utilities. These entities were often monopolies, and if they weren't owned and operated by the government, they were, at a minimum, highly regulated. But in recent years, things have changed significantly. Technology has empowered individual consumers to more effectively control how much power they consume, and they have more options for getting their electricity, including generating this themselves and selling it back to the utility – something that morphs their role from consumer to supplier. Consumer activism is also on the rise, and with it, pressures that power producers shift to sustainable, lower emission options. As has happened within many other sectors, these changes and other market-disrupting forces have created the perfect storm to bring about a rise in customer-centricity.
Unlike other industries where marketing or customer-facing operations teams could champion change, those teams aren't as prominent in this sector. As a result, change falls on the shoulders of the engineers, innovators and policy-makers. The energy industry faces other uphill challenges as the hierarchical structures of the incumbent organizations are so ill-matched for customer-centric evolution. Yet, we can see green shoots of change.
The unexpected champions of CX
We might not think of engineers or technical folks as natural CXers, but Chris Ahlfeldt is a great example of how those outside of the field of CX work can also help advocate for customer-centricity. Chris is my husband, and while he's not a CX expert, he hears me talk about my work regularly. Over the years, he's learned enough to understand how CX applies to his area of work. And as it turns out, that's enough for him to be able to understand the implications of his work on customer experience and why that's something all businesses (including utilities) should care about.
Chris has learned about customer experience in the same way that others in an unrelated department would, by hearing consistent reinforcing messages and participating in discussions about it. The fact that he's embraced these concepts and applies them to his own work is a testament to the fact that as CX professionals, we need to communicate, communicate, communicate with our stakeholders! You might be surprised at who becomes a champion for the cause!
Insights from an accomplished energy expert
It was a real treat to have Chris join me on the show, and not just because he's been such a key behind-the-scenes supporter of the program. Chris was also able to share some fascinating insights about how customer experience is being applied to the energy sector, tapping into his wealth of knowledge to do this.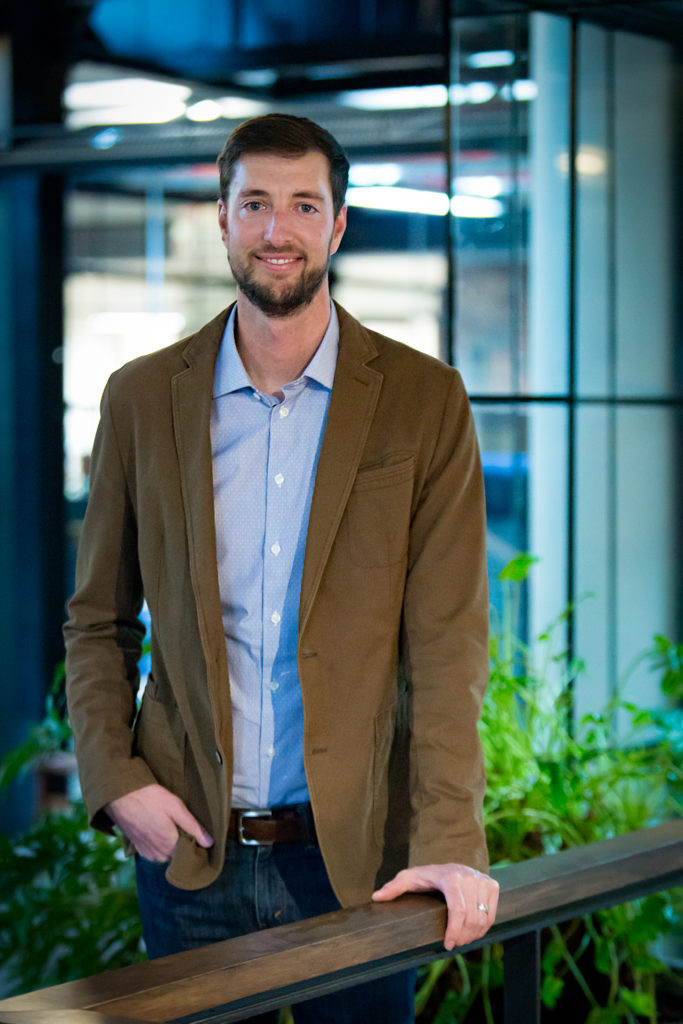 Chris Ahlfeldt has over a decade of experience working globally in the sustainability and clean energy industries. Since founding Blue Horizon ECS he's helped clients identify opportunities and overcome pressing challenges within the rapidly changing energy and socially responsible investment industries. He's also shaped early-stage policy and market decisions on clean energy through work on renewable energy policy, climate change finance, off-grid electrification, and social impact projects in various countries.
For more information about Chris' work, check out his blog, connect with him on LinkedIn, or follow him on Twitter.
Want to keep learning about CX?
If you'd like to checkout more of these CX Mini Masterclasses or listen to my longer format CX expert interviews, check out the full listing of episodes for this CX podcast.
And if you are looking to super-charge your CX skills and continue learning, be sure to check out CX University. They have a great array of CXPA accredited training resources available on a flexible monthly subscription plan. Use the code PODCAST10 to get 10% off your first month's subscription and support this podcast.
Decoding the Customer is a series of customer experience podcasts created and produced by Julia Ahlfeldt, CCXP. Julia is a customer experience strategist, speaker and business advisor. She is a Certified Customer Experience Professional and one of the top experts in customer experience management. To find out more about how Julia can help your business define customer experience strategy that delivers results, check out her customer experience advisory consulting services or get in touch via email. To hear other episodes of Decoding the Customer, click here.