Podcast: Play in new window | Download (10.1MB)
Subscribe: Apple Podcasts | Google Podcasts | Stitcher | TuneIn | RSS | More
This CX Mini Masterclass explores the importance of human experience and why brands need to ensure that their promise is delivered to all stakeholder, not just customers. Special guest and CX thought leader, Pierre Daems, shares insights about why an ecosystem of human experiences is key to a brand's success. If you're looking for inspiration on how the essence of brand promise extends beyond the customer experience, and why this is something CX professionals should care about, then this episode is for you.
Insights from a special guest
Pierre Daems is a seasoned expert in the field of customer experience.  He is the CEO of the French and Canadian strategy and management consultancy Aube Conseil, which specializes in customer experience management. Pierre is a CCXP, longstanding member of the CXPA and co-founder of the local CXPA communities in Paris and Montreal. He is a recognized expert and keynote speaker on customer experience management, with a focus on cities, airports, hospitals and a deep knowledge of Bank/insurance sector. If you are keen to get in touch with Pierre or follow his work, you can connect with him on LinkedIn or Twitter.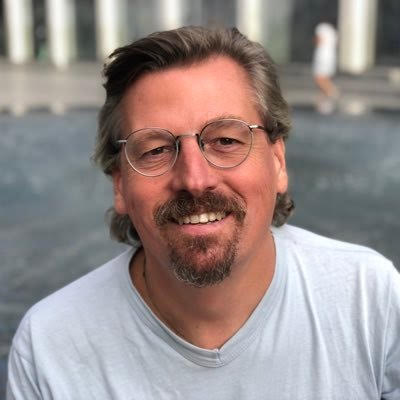 With such broad expertise working on citizen experience, patient experience and passenger experience, Pierre has been fortunate to help shape CX in a number of different sectors, for many years. For that reason, he's the ideal person to help CX professionals push their thinking beyond just customer experience.
What's beyond customer experience?
We've all heard about the importance of employee experience. Happy, engaged employees are more likely to deliver good customer experience. Pierre suggests that we shouldn't stop there, but rather as CX practitioners, we should also understand the importance of other stakeholders and their experiences.
Suppliers, partners, governments and even shareholders are not traditionally on the CX professional's radar, but they should be. These stakeholder groups still play an important role within the brand's ecosystem. In the case of suppliers and partners in particular, it's easy to see how their experience (much like that of an employee) would influence the customer experience.
The role of purpose
Pierre suggests that a brand's purpose is at the heart of the human experience it delivers to all stakeholders. He uses the example of Michelin brand, and their purpose:
"The Michelin brand is the best expression of our Purpose: giving everyone a better way to move forward. It embodies the Group's strengths with our customers and partners around the world. It's a promise that defines us and commits us."

The Michelin Group
A better way to move forward, isn't just about tires or helping passengers move from point A to point B, it's also applicable to shareholders, employees and others.
The brand has decided to charge customers per kilometer rather than per tire, an innovative approach that delivers value to the company, its shareholders and customers. A great example of delivering the purpose to everyone, not just customers.
Want to keep learning about CX?
If you'd like to checkout more of these CX Mini Masterclasses or listen to my longer format CX expert interviews, check out the full listing of episodes for this CX podcast.
And if you are looking to super-charge your CX skills and continue learning, be sure to check out CX University. They have a great array of CXPA accredited training resources available on a flexible monthly subscription plan. Use the code PODCAST10 to get 10% off your first month's subscription and support this podcast.
Decoding the Customer is a series of customer experience podcasts created and produced by Julia Ahlfeldt, CCXP. Julia is a customer experience strategist, speaker and business advisor. She is a Certified Customer Experience Professional and one of the top experts in customer experience management. To find out more about how Julia can help your business achieve its CX goals, check out her customer experience advisory consulting services (including customer insights, CX measurement, leadership alignment and CX change implementation) or get in touch via email.