Podcast: Play in new window | Download (Duration: 11:51 — 11.5MB)
Subscribe: Apple Podcasts | Google Podcasts | Stitcher | TuneIn | RSS | More
This CX Mini Masterclass explores the benefits of interviews as an effective approach to gain customer insight. Special guest and CX thought leader Stephanie Thum shares when and where this Voice of Customer (VOC) strategy can be most useful, best practices for conducting customer interviews and 5 practical tips for designing an interview research initiative. If you're looking for some tangible advice about how to leverage interviews to better understand your customers, then this episode is for you.
Insights from a special guest
Stephanie has amassed deep expertise through her diverse professional background in the field of customer experience. While she's often best known for her experience as one of the US federal government's first agency CX leads, she has also been a practitioner and consultant in the B2B world, working with small and mid-sized companies and was one of the founding members of the CXPA. She's a CCXP and has remained active with the association, even spending some time as part of the association's HQ team. She's written an ebook, Where Customer Experience Practices Haven't Landed in Business. If you'd like to get in touch, connect with her via LinkedIn or Twitter.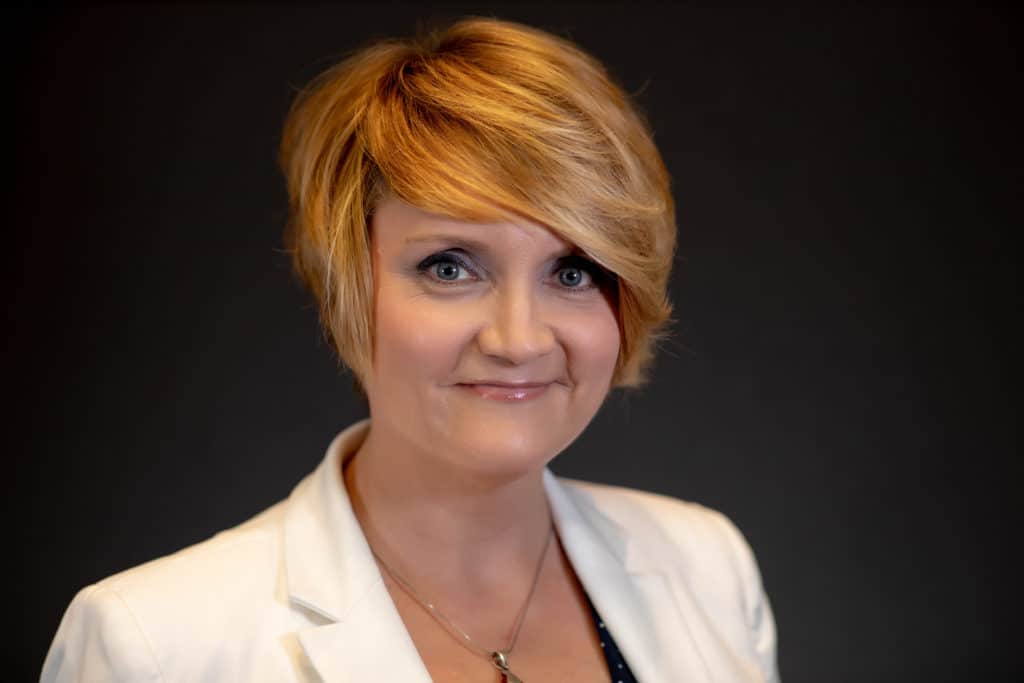 If you'd like to hear more of Stephanie's insights on the show, be sure to check out her previous episodes. In episode 45 Stephanie re-framed how organizations should think of customers and shared practical ideas on how to do this. In episode 50, Stephanie dove into her area of expertise and covered trends with how CX is taking hold in government organizations. And in episode 55, she provided a step-by-step guide to CEOs on how to lead customer-centric change. In episode 63 she explored some of the most pervasive missteps organizations make with their CX metrics and how to avoid these.
Many ways to gain customer insight
There isn't a one-size-fits-all answer for Voice of Customer. Industries and journeys are different, so each organization needs to craft its own best strategy for understanding customers and their needs. When planning your voice of customer approach, there are many different methodologies to choose from. Episode 79 covered 3 lesser known methodologies, but surveys, focus groups and interviews still rein supreme as the dominant research approaches. And with good reason. If done correctly, they can yield amazing insights.
Customer surveys are especially popular for collecting customer experience feedback in the B2C world. But in B2B, where human-to-human, long-term relationships and RFPs make or break the journey, collecting feedback sometimes needs to take on a more human touch to have a meaningful impact. In this case, Stephanie advocates for a client interview program as a great way to gain customer insight.
Understanding the methodology
Client interviews are just that, face-to-face or telephone conversations with a selected group sample of clients or customers. Interviews are more flexible than surveys. Often an interviewer will come prepared with a set of planned, yet adaptable, questions about the customer or client's business and their experience with the brand. The objective of the conversation is to glean insight about client needs, how the client views the business relationship and how the supplier organization's products or services help address these business challenges.
The selection of clients should be guided by the objectives of the research. If the research is designed to gain customer insight across the entire portfolio of customers, the sample should be reasonably representative of this. If the objective is to dive into the needs of a specific customer segment or product opportunity, the sample should be tailored accordingly. 
5 expert tips for setting up an interview program
Stephanie provided 5 recommendations for any CX team that is looking to integrate client interviews into their Voice of Customer research program:
An impartial, skilled interviewer should do the client interview—not a sales executive. The client feedback session is not a sales call. Interviewees may not feel comfortable sharing feedback if they fear retribution. Additionally, sales and service representatives may feel pressured to disregard or bury clients' comments if they are worried about the implications of surfacing negative feedback. Both of these are counter intuitive to the entire reason for doing the interviews.
Create structure. Research teams will need a target client list, an interview policy, an interview and debrief process, template communications for clients, a standard dialogue guide, and template reports for each interview or series of interviews. It's also important to plan how and when findings will be presented to leadership and management.
Make the interview mutually beneficial. Use the interview to understand the outcomes the client is after. The interview should be  mostly about the client, not the product or service provider. Here's a favorite question: "What business challenges are coming up for you in the next 1-2 years and where do you see my firm fitting in?" Answers to this question shed light on opportunities that would be nearly impossible to yield from a survey response.
Create artifacts. Good interview notes are essential. They should be organized and stored where the right people can review them at the right time. Survey documentation should be treated like any other source of client intelligence. It's common to want to skimp on documentation, but this data can be invaluable in cases of navigating potential client loss, etc.
Don't get mad. The only thing more dangerous than not asking clients for feedback is asking and getting defensive about the findings or not following up after the the interview. Make sure a multidisciplinary team goes to work on follow-up activities right away and closes the loop with interview participants. Communication is key.
Want to keep learning about CX?
If you'd like to checkout more of these CX Mini Masterclasses or listen to my longer format CX expert interviews, check out the full listing of episodes for this CX podcast.
Decoding the Customer is a series of customer experience podcasts created and produced by Julia Ahlfeldt, CCXP. Julia is a customer experience strategist, speaker and business advisor. She is a Certified Customer Experience Professional and one of the top experts in customer experience management. To find out more about how Julia can help your business achieve its CX goals, check out her customer experience advisory consulting services (including customer insights, CX measurement, leadership alignment and CX change implementation) or get in touch via email.