Podcast: Play in new window | Download (36.8MB)
Subscribe: Apple Podcasts | Android | Google Podcasts | Stitcher | TuneIn | RSS | More
Bill McDonald, CEO of the Arvida Group, shares his insights on translating customer value into business value within the context of the retirement community industry. Bill and show host Julia discuss how consumer needs evolve with generations, the complexities of managing multiple types of buyers, and how Arvida's purpose of "transforming the aging experience" defines the organization's goals. Julia shares her plan for March's CX Mini Masterclass episodes, which will focus in CX metrics and measurement.
CX and the "Silver Tsunami"
Baby boomers represent a major population group in most economies. It's a generation that is fast approaching retirement, and in the US alone the population of people 65+ will grow 90% between 2010 and 2040. As baby boomers age up and the "silver tsunami" approaches, there is a heightened focus on the types of experiences these consumers will be looking for in their retirement.
Many retirees opt, or need, to change their living situation to align with changes in their life while aging. It's a huge decision, and one that can impact the most important facets of a retiree's life. I had the opportunity to speak with Bill McDonald, CEO of the Arvida Group about how his organization is preparing for the coming wave of older consumers, and the role of customer experience in this.
Insights from an industry expert
Bill is an experienced leader in the retirement community (aka retirement village) industry. He has held a number of senior executive roles in the New Zealand and Australian retirement sector including General Manager of ING's retirement assets division in New Zealand and Regional Operations Manager for Stockland Limited in Victoria, Australia.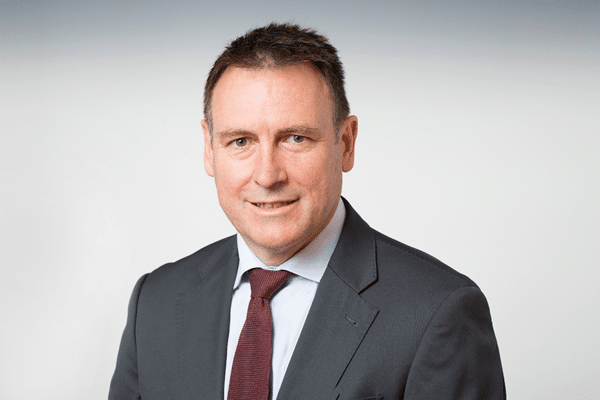 Bill entered the industry as acting CEO for a community owned organisation in county Victoria, Australia where he successfully guided the organisation through the accreditation process. Bill subsequently joined the Buxton Group to assist in the development and operation of the acclaimed Rylands facilities in Melbourne. The development projects won multiple awards from the Urban Development Institute of Australia and Australian Institute of Building. They are recognized as benchmark retirement operations in Australia and internationally.
Bill is focused on building a retirement and aged care business that aligns with the demands of today as well as those of the future, through the principles of resident well-being and positive community interaction. It's this focus on the customer that sets Bill and his team apart.
Industry and consumer trends
To realize the principles of resident well-being, the team at Arvida needs to keep their finger on the pulse of changes in the industry and consumer preferences. Here are some highlights of insights about Baby Boomers from my conversation with Bill:
A do-it-yourself generation – if Baby Boomers can't find a solution to what they're looking for, they're likely to create one for themselves. This means that retirement villages and other industries offering services to this generation need to stay attune to the needs of customers or the consumers might end up developing a competing offer
Staying integrated with the world – retirement products and services that "isolate" this generation of consumers from the rest of the community or marketplace won't be appealing
Enjoying the fruits of their labor – those in the silver tsunami seem less concerned with leaving an inheritance behind for their children and would like to enjoy the retirement they've worked for
Higher service standards – unlike the Silent Generation, Baby Boomers tend to have higher service standards and are more likely to express disappointment with a provider
Purpose and values shine through
The Arvida Group owns and operates a network of retirement villages across New Zealand. The business has been around for 4 years and grew through the acquisition of existing retirement villages. As a relatively new organization, the Arvida team had the opportunity and challenge of defining their purpose and building customer experience around this.
Arvida's purpose is to "transform the aging experience", and Bill explained that the rest of the business is molded around this objective. They've made a point to move away from the traditional hierarchical structures that are pervasive in the healthcare sector, and have rather focused on instilling the "attitude of living well" and empowered teams to contribute to customer happiness and well-being. Small changes such as enabling staff to wear their own clothes rather than uniforms and removing buzzers, have all contributed to a better experience.
The Arvida team seeks to understand and continually evolve customer needs through the lens of their employees. Bill explained that their values underpin their success and that employee engagement is a hugely important aspect of their customer experience strategy. While the brand doesn't have a major presence on social media (yet), their internal social platform, Yammer, has taken off and been an amazing tool for keeping the team connected, engaged and learning from each other.
Customer value delivers business value
Bill is the the CEO, so ultimately he's accountable for delivering financial results to keep Arvida's board and shareholders happy. So how does CX translate into bottom line results for this business?
By focusing on their attitude of living well, rather than the typical clinical KPIs and measures of the retirement community industry, it has freed the team to define and deliver better experiences. This in turn translated into better occupancy rates, transformed their ability to gain certifications, and enabled them to implement premium pricing. These results link directly to business and shareholder value.
Sometimes CX teams can get wrapped up in customer experience metrics, but Bill's team seems to have bypassed the typical CX dashboard. By giving teams strategic direction and fostering the right culture, Arvida has delivered value to both customers and shareholders. These support each other as contribution to the bottom line fuels business advocacy for customer experience.
Episode Sponsor

This episode was sponsored by CX University, a CX training company offering a broad array of CX learning options, including e-learning modules and CCXP practice exams. CXU is an accredited resource and training provider and their resources and they offer a flexible and affordable monthly subscription model. Listeners of this CX podcast can get 10% off their first month's subscription by entering the discount code PODCAST10 at checkout.
Decoding the Customer is a series of customer experience podcasts created and produced by Julia Ahlfeldt, CCXP. Julia is a customer experience strategist, speaker and business advisor. She is a Certified Customer Experience Professional and one of the top experts in customer experience management. To find out more about how Julia can help your business define customer experience strategy that delivers results, check out her customer experience advisory consulting services or get in touch via email. To hear other episodes of Decoding the Customer, click here.